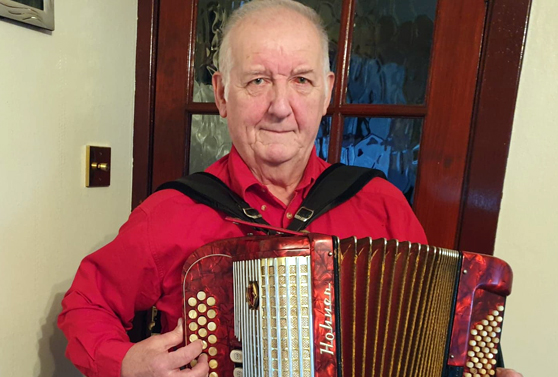 ROBIN YOUNG
ON AIR: 6pm-7pm
SHOW: SIXTIES SHOW
YOU'LL HEAR: All the best hits from the 1960s.
Tune in for the best in 60s music.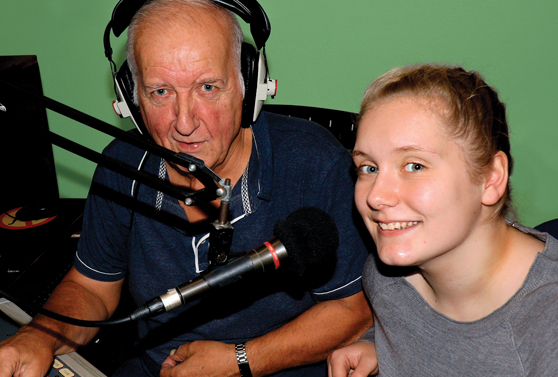 ROBIN YOUNG
ON AIR: 7pm-9pm
SHOW: All Round Country
YOU'LL HEAR: Old country, Irish country and lots of local artists.
Country music's dynamic duo, Robin and Tash, play the best in country music every week.
ROBIN
We are a duo of grandad and granddaughter, keeping the generations going on Caithness FM.
I started on the All Round Country Show 12 years ago after doing the Strathsound Show for a year. At the end of that year there became a vacancy on the country show, well I did not need to be asked twice as I've always loved country music and I play it in my band Fusion.
Tash was always singing the songs I played in band, and in 2014, when she turned nine she asked to come up and see what happened during my show. The first night she came up I asked her to read out some requests and guess what – she was hooked on the country show. To me and a few of the other presenters she is a natural for the radio.
We play old, new, Irish country plus Scottish bands and of course all our local country stars.
The two hours are very busy with many requests from Caithness as well as Orkney and parts of Sutherland.
Tash and myself have a good rapport, bit of banter and a wee chat.
Stay tuned for the best in Country music.
TASH
We are a duo consisting of Grandad and Granddaughter. Both with a passionate love for country music. So our show makes perfect sense.
My granddad first Introduced me to the radio at the age of nine when I joined him on the country show. Ever since then we have been doing the show together.
On the show we play all ages of country music, all varieties of artists and bands and different styles of country music, hence the name "The All Round Country Show".
My granddad took over the show in 2008 and has been doing the show ever since.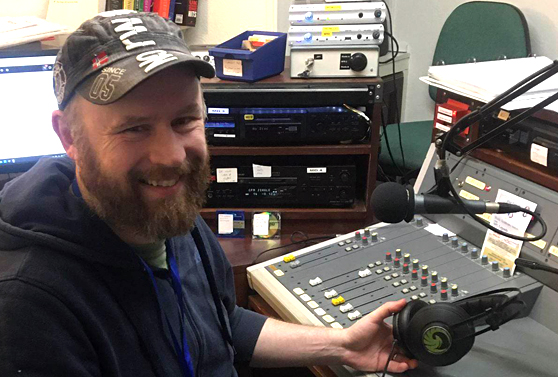 JAMIE McBEATH
ON AIR: 9pm-11pm
SHOW: The Show With No Name
YOU'LL HEAR: Something different each week.