SAND OWSNETT
ON AIR: 6pm-7pm
SHOW: Sunday Sounds
YOU'LL HEAR: A mixture of older music.
WHERE ARE YOU FROM:
Oxfordshire.
INTERESTS OTHER THAN RADIO:
Fair weather infrequent motorbike rider; Trade Union member and activist; Trustee of Highland LGBT Forum (charity behind Highland Pride).
FAVOURITE MUSIC:
House / dance / electronic and indie / rock.
FAVOURITE RADIO PRESENTERS:
Annie Mac, Ana Matronic, Pete Tong, Danny Howard, Trevor Nelson, Craig Charles.
WHAT YOU LIKE (OR DON'T LIKE) ABOUT CAITHNESS:
Like people, scenery and quality of life. Dislike state of the roads
THE BEST AND WORST SONGS YOU HAVE EVER HEARD:
Best Purple Rain by Prince. Worst Love Shack by B52s.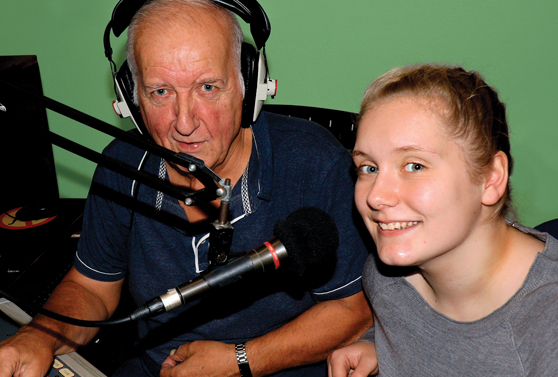 ROBIN YOUNG
& TASH FRASER
ON AIR: 7pm-9pm
SHOW: All Round Country
YOU'LL HEAR: Old country, Irish country and lots of local artist.
Country music's dynamic duo, Robin and Tash, play the best in country music every week.
ROBIN
We are a duo of grandad and granddaughter, keeping the generations going on Caithness FM.
I started on the All Round Country Show 12 years ago after doing the Strathsound Show for a year. At the end of that year there became a vacancy on the country show, well I did not need to be asked twice as I've always loved country music and I play it in my band Fusion.
Tash was always singing the songs I played in band, and in 2014, when she turned nine she asked to come up and see what happened during my show. The first night she came up I asked her to read out some requests and guess what – she was hooked on the country show. To me and a few of the other presenters she is a natural for the radio.
We play old, new, Irish country plus Scottish bands and of course all our local country stars.
The two hours are very busy with many requests from Caithness as well as Orkney and parts of Sutherland.
Tash and myself have a good rapport, bit of banter and a wee chat.
Stay tuned for the best in Country music.
TASH
We are a duo consisting of Grandad and Granddaughter. Both with a passionate love for country music. So our show makes perfect sense.
My granddad first Introduced me to the radio at the age of nine when I joined him on the country show. Ever since then we have been doing the show together.
On the show we play all ages of country music, all varieties of artists and bands and different styles of country music, hence the name "The All Round Country Show".
My granddad took over the show in 2008 and has been doing the show ever since.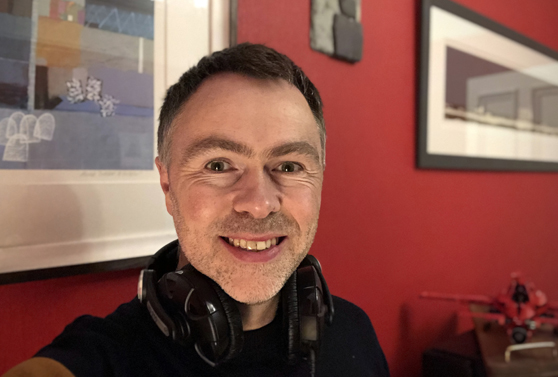 HAMISH YOUNG & JACQUI MUNRO
ON AIR: 9pm-11pm
SHOW: The Weekend Wind Down
YOU'LL HEAR: An eclectic selection of upbeat music, guests, banter and listener interaction.
HAMISH
Although terrified at the prospect of being broadcast live over the airwaves, I joined Caithness FM in 2019 after seeing an advert looking for volunteers. The opportunity was too good to miss, combining at least three of my favourite activities; playing about with technology, making playlists and inflicting my choice of music on others.
Playing an eclectic seemingly random (meticulously curated) selection of upbeat music, I often subject listeners to obscurities they may not normally choose to (or want to?) listen to. 80s' music, synths and soul will be involved. Regular local guests, banter, and requests all chucked in plus brand-new music every week.
SUM UP THE SHOW IN 5 TUNES:
Wyclef and The Rock – It Doesn't matter, ABC – The Look of Love, Bob Dylan – Subterranean Homesick Blues, Blondie – Rapture, Georgia – Started Out.
FAVOURITE RADIO PRESENTERS:
John Peel, Pete Tong, Jo Whiley, Simon Mayo, Giles Peterson and Trevor Nelson.
LISTENERS' FEEDBACK ON PREVIOUS SHOWS:
'Absolute Chaos', 'Not exactly seamless', 'I think I could hear the phone ringing?'